Professional Support Lawyer and Knowledge Management jobs
Find your flexible future with Chadwick Nott
Our Alternative Careers team (ACT) specialises in finding flexible and/or non fee-earning roles for lawyers across the UK.
Working with top 100 UK and international law firms as well as leading boutique practices in London and regional firms in the South East, we advise clients and candidates alike on recruitment in the following, ever-expanding areas:

Professional Support Lawyers and Knowledge Management Lawyers

As well as carrying out aspects of the more traditional PSL role, which will include precedent/practice note drafting, research and knowledge banking, PSL and KM professionals now have the opportunity to play a more integral and varied role - often assisting with client relationships, training, business development pitches and the creation and management of more efficient KM systems and processes.
We recruit at all levels from assistant to director level and in both practice specific and more strategic cross practice KM roles. Many of these roles will offer part-time and remote working options.

Flexible workers and consultants

Whatever your current career stage, we offer a number of options to allow you a higher degree of flexibility and an opportunity to enjoy a better work/life balance. We are able to offer flexible consultancy-style opportunities, either in-house or within private practice, with hours to suit your lifestyle.
Our flexible workers service allows our candidates to sign up with one or a number of clients to respond to requests as and when work comes in. Some clients are able to guarantee a certain amount of hours per week and others provide work on an entirely ad hoc basis. We match candidate availability and capacity to our client's requirements. Some roles are remote and others on-site, and most pay an hourly or daily rate.
Our team will provide you with top CV and interview advice as well as expert guidance throughout your career.

Regulatory, risk and compliance

Whether you are qualified or non-qualified, we have opportunities for candidates who would like to work within specialist areas such as anti-money laundering, sanctions, conflicts and financial services regulatory, as well as offering opportunities to gain broader experience in more generalist risk and compliance roles.
Take a look at our alternative careers and contact us or call +44 (0)203 096 4540 if you'd like to talk them through.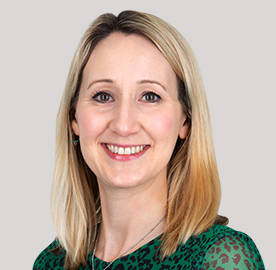 Louise Carroll
Associate (Alternative Legal Careers - London & International)