Go global with Chadwick Nott
Our international team of consultants recruit for the world's premier international law firms in both emerging and established legal jurisdictions.
We have access to a world of legal opportunities across the Caribbean, Channel Islands, Middle East, Asia, Europe and Africa and we also have decades of experience placing non-UK qualified solicitors from Australia, New Zealand, America, Canada and South Africa into the London law firm market.
Having practiced and lived overseas, our international consultants are expertly placed to guide you through the unique work and lifestyle characteristics of each international jurisdiction, explain any relevant visa requirements and provide you with bespoke interview preparation relevant to each country, job and employer.
What keeps a relocating lawyer up at night?
The Law
Transitioning from one jurisdiction to another can be daunting, however if you are coming from a Common Law jurisdiction, there will be more similarities than there are differences. The best way to put this worry to bed is to do your research. Make a list of 5 similarities (this will be easy) and 5 differences (this will be hard). Look at those differences – they are most likely to be procedural aspects which are easily surmountable. As long as you have strong black letter law skills, you will pick up the legal nuances of your host country in no time. And remember, there is no better way to learn than by getting stuck in and asking intelligent questions.
The Culture
This is often an overlooked aspect of relocating, but a very important one. The first time you may notice the cultural difference is at interview stage. Lawyers from Australia and New Zealand in particular are vulnerable to coming across as too relaxed when being interviewed by London Partners, who can equally come across as cold and conservative. So how to bridge the cultural divide? Talk to friends and colleagues already on the ground. They are best placed to give you an insight into the minds of hiring managers, as well as what to tone down and what to emphasise. Your recruitment consultant should also be able to give you a personality profile of the team you're looking to move into. Now use this information to your advantage. Once you've got your foot in the door and gotten up to speed with the law, you can start to let some of those more redeemable quirks shine through. The world is full of international lawyers and your team will be too.
Considering a move to the Channel Islands?
Why would you want to make this move to Jersey or Guernsey? It's certainly not something which is already at the forefront of most people's minds when I speak to them, but it should be! In under 4 minutes find out why the Channel Islands are a viable place for relocation (not accounting for slow readers).
Strength of the off-shore legal market
Everybody wants to be working in a buoyant market and the off-shore firms have been doing very well over the last 3 years. We have seen significant growth in law firms across both Jersey and Guernsey, as well as expansion in the wider off-shore networks (including Bermuda, BVI & Cayman). The top 10 offshore firms (9 of whom we work with) have increased lawyer headcount by nearly 10% over the last year alone. Although there was superficially negative publicity from the Paradise Papers hack, the old adage 'there's no such thing as bad publicity' seems to have won the day and the firms are winning more and more work.
High quality work & clients
As well as a buoyant market, we know lawyers like to be working with high quality clients providing top end work. On the contentious side there are fascinating disputes in the Channel Islands, for example the £1billion+ Carlyle litigation in Guernsey. On the transactional side you have got large M&A deals, financings, IPOs and fundraisings which can run into hundreds of millions or billions, for example you could be advising Saudi Aramco on a $3billion bond issue.
Offshore


The Cayman Islands, British Virgin Islands, Bermuda and Channel Islands are our leading offshore destinations, offering lawyers sun, sand, low tax rates, balanced hours and top calibre international law firm careers away from the big City environment. If that combination resonates with you please get in touch with a member of the team listed below to discuss.
Europe


London, Paris, Milan, Frankfurt and Madrid remain key commercial cities servicing Europe, Asia, America, Africa and beyond. With a diverse history, cosmopolitan cities, spectacular art and superb food, Europe offers fantastic travel opportunities as well as cutting edge legal experience for the culturally minded lawyer.

Middle East


The riches of the Middle East make Dubai, Abu Dhabi, Muscat, & Saudi Arabia magnets for truly international law firms, offering big-ticket work particularly in Finance, Corporate Energy and Construction. World class architecture, international shopping, global sporting attractions, fine dining and tax-free salaries make the Middle East an expatriate dream.
Asia


Hong Kong, Singapore, Beijing, Shanghai, Tokyo, and other South East Asian cities are financial centres of ever-increasing global significance. They offer excellent career opportunities for internationally minded lawyers and outside of work you will be treated to a diverse and exciting mix of Asian cultures, history, food, beaches, islands and tropical weather. Ideal for those seeking an adventure or a move with a family.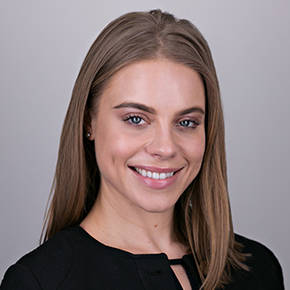 Emily Oakes (on maternity leave)
Associate - London/International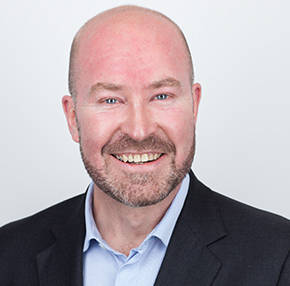 Iain Millard
Senior Associate - London/International