Taking the risk out of legal insurance recruitment
Insurance law covers a diverse range of disciplines including Personal Injury, Professional Indemnity, Marine, Aviation, Product Liability, Property Damage, International Claims, Industrial Disease, Group Litigation, Health & Safety and Legal Costs work. It offers opportunities at all levels from partners handling very technical and complex cases to paralegals assisting on work or dealing with their own caseloads. In addition there are roles for legal managers responsible for managing a department and making strategic decisions.

Our team focus on working with established top 200 law firms with strong reputations in insurance, who specialise in contentious work from small claims and pre-litigated work, all the way up to complex, multi-track claims worth millions of pounds.
Our clients are involved with cutting edge legal issues dealing with important points of law at Court of Appeal and Supreme Court level. They are often at the forefront of embracing technological change to assist in managing caseloads. This in turn has allowed them to roll out more opportunities for flexible working, and we have found that generally speaking insurance lawyers have a much better work-life balance than their colleagues in more traditional commercial disciplines.

Our insurance team has a strong hold across the North—from Merseyside, to Greater Manchester, Lancashire and all of Yorkshire. We also recruit into the London market, acting for not only lawyers already working there, but also for people wishing to relocate from the regions.

Our market leading team hold over 30 years of recruitment experience between them and pride themselves on how well they know their key locations and their well-established client base in London, Liverpool, Sheffield, Leeds, Manchester, Newcastle, Preston, and Chester. Our longevity in the market means that we are lucky enough to be able to say that all the big name insurance firms use us.
The team often work exclusive roles at our key clients that do include the niche and high street practices as well as international and national law firms. We provide candidates with expert career advice and keep lawyers and clients alike updated on market trends and industry data.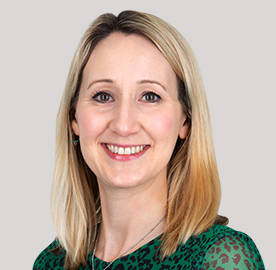 Louise Carroll
Associate (Alternative Legal Careers - London & International)